enveloped pyramid teabags
Quality and sustainability go hand in hand with rhoeco and we want to offer no less than we already do all these years.
Our goal? Giving access and making it easy for everyone to enjoy fine quality tisanes with the convenience of a teabag.
The most exquisite herbs, blends, monovarietals and cacao husks, available in whole leaf compostable pyramid teabags and packed in compostable single dose envelopes so that anyone, anywhere can indulge into the rhoeco experience.
True to our values, our teabags carry the very same herbs we carefully sort and pack loose. Pyramid shaped teabags give space to the herbs to unfurl and infuse, extracting their best flavour and properties.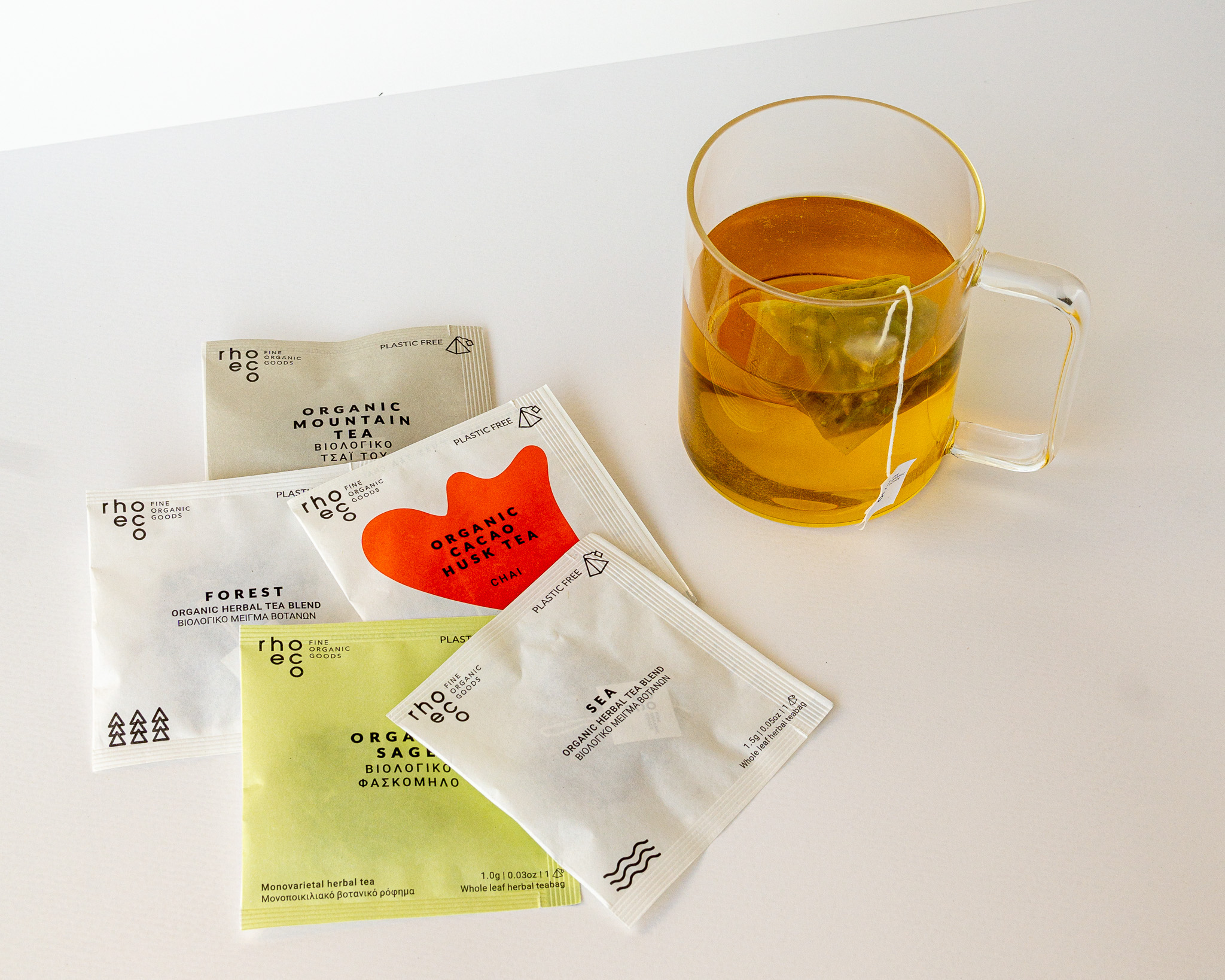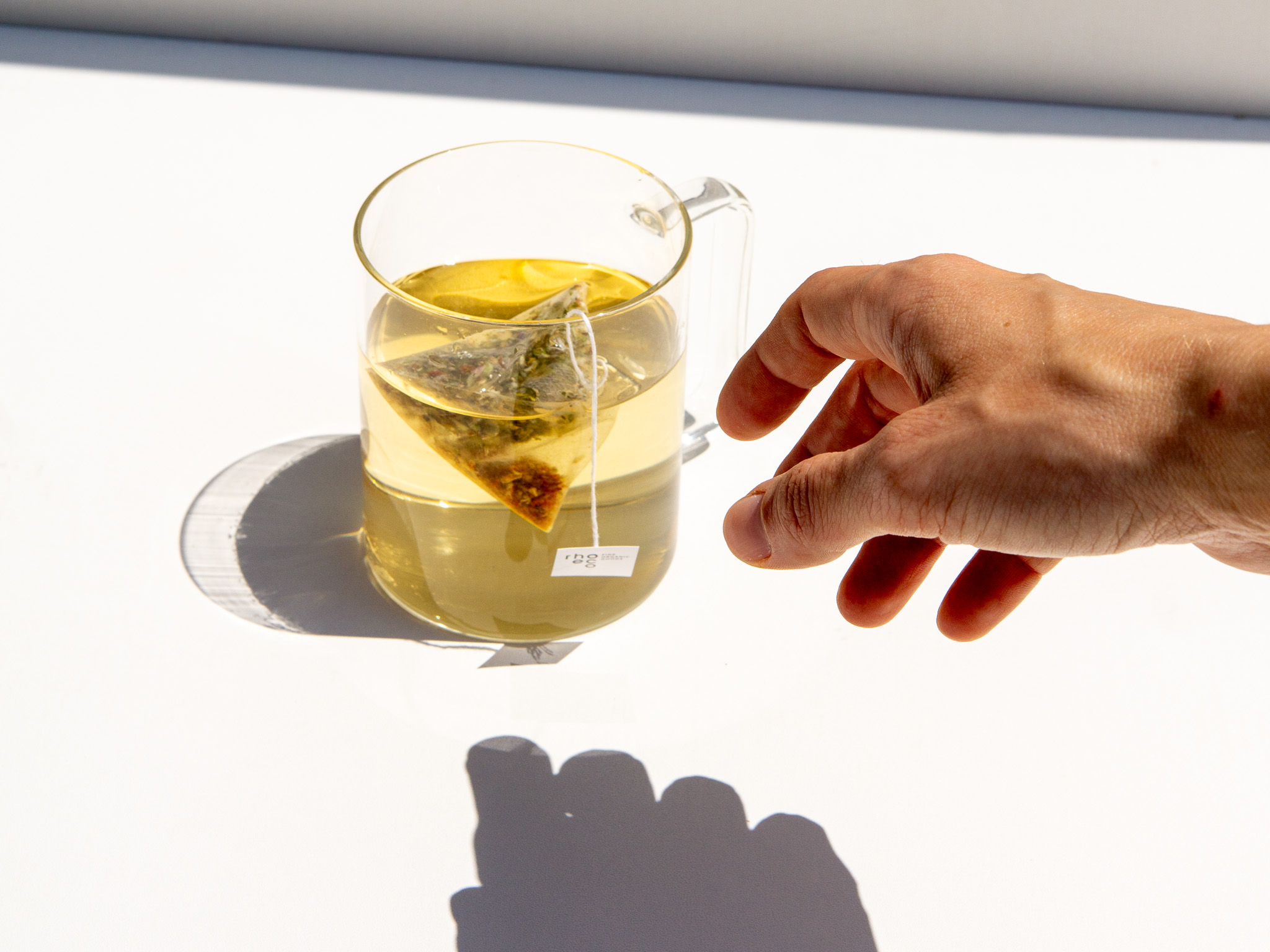 We are proud to have combined quality & eco-responsible features in the convenience of a teabag:
- Certified organic
- Whole leaf [No dusty ingredients]
- 100% natural [Flavour enhancers - free]
- Pyramid shaped, certified compostable teabags
- Enclosed in single-dose, compostable envelopes
- 100% plastic free packaging